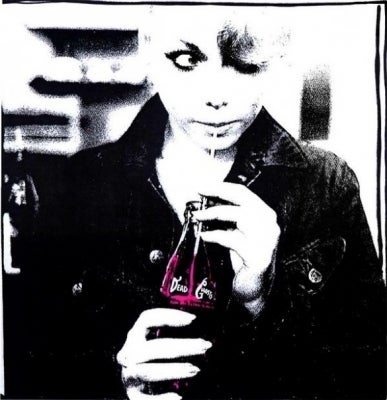 So if Demon's Claws are really dunzo and you need some Maple Leaf love — Dead Ghosts got you covered. Dead Ghosts have been in and around for a bit but primarily just through blag-a-blag love from nerds around the nation that love to get their fuzz-on. That's not to say that we don't think it's deserving or worthwhile — just saying that there's a thin line these days and people throw labels out too haphazardly. The Vancouver bad boys shell out some pretty gnarly party jams. Forillytho. They've got a couple 7″s under their belt [one with Goodbye Boozy – the other with Bachelor] and a cassette or two too [good luck finding those though] They've finally got a proper 12″ release from Psychic Lunch available now. It's called Live Tapes 12″ because it's just the vinyl release of a live cassette released previously on Southpaw. Shit sounds better on wax though. If you're down with the sickness — get on it. Oooh ah ah ah AH.
Dead Ghosts – Bad Vibes [mp3]
Dead Ghosts -Spot a Trend [mp3]
Scoop the new rekkid here.
Audio clip: Adobe Flash Player (version 9 or above) is required to play this audio clip. Download the latest version here. You also need to have JavaScript enabled in your browser.
Audio clip: Adobe Flash Player (version 9 or above) is required to play this audio clip. Download the latest version here. You also need to have JavaScript enabled in your browser.
Audio clip: Adobe Flash Player (version 9 or above) is required to play this audio clip. Download the latest version here. You also need to have JavaScript enabled in your browser.
Audio clip: Adobe Flash Player (version 9 or above) is required to play this audio clip. Download the latest version here. You also need to have JavaScript enabled in your browser.