Betty's is seriously starting to creep their way up to the top of our "I Wish We Were Old Enough to Catch Shows There" list [I mean, we swear we won't drink, we just wanna party.] There's a couple shows going on at the B&G this week that are gonna be sick, so check it out.
Theo Angell is spotlighting tonight alongside Paper Hats and Amy Marcantel [solo project from a Forrest Brider] Theo, originally from Oregon, has been hanging in NYC for the last few years making movies and putting out some pretty stellar records with Siltbreeze and Amish. Oh yeah, and he used to be in this badass band, Hall of Fame. Needless to say, you should probably go to this show.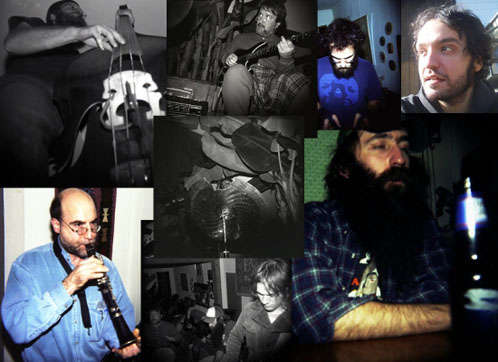 Later on this week is another Siltbreeze act gracing the Betty's stage. Sapat from Louisville are rolling through and playing with Cherry Blossoms and Malkauns. We've never seen Sapat, but from what we can tell it seems like a pretty bearded and sonically intense show. And according to some Louisville chroniclers, they've played shows with up to as many as 28 members. That's nuts. They probably won't have quite that many people with them on Saturday, but who cares.
Monday Feb. 15
:: Theo Angell
:::: Paper Hats
:::::: Amy Marcantel
@ Betty's
$Donate – 21+ – 8PM
Saturday February 20
:: Sapat
:::: Cherry Blossoms
:::::: Malkauns
@ Betty's
$Donate – 21+ – 8PM